There are just a few steps to take to have YOUR VERY OWN, UNIQUE, Custom Photo Bag!
First – Choose a design style!
The road to your very own Custom Photo Bag begins with deciding what kind of style do you want. A large carry-all tote? A laptop bag to carry your laptop/Mac Book or tablets? Or a cross-body that can convert to a shorter profile?
Second – Choose a color combination!
Once you've picked the style, then decide on a color combination. I've paired several colors that go well together, Sea Within Me – Blue/Green combo, Sunshine in My Pocket – Yellow/Red/Orange combo, Peace in My Heart – Cream/Beige combo or Harmony of My Soul – Black/White/Gray combo. The tote is lined with 5mm padding, making it a very durable carry-all bag (I call it my Mary Poppin's bag). The laptop bag is also lined with 5mm foam padding, providing support for your laptop/Mac Book. The cross-body bag is lined with durable stabilizer to give it enough body and durability.
Lastly – Choose a photo and upload!
Once you've picked the style and color combination, then it's time to submit a photo! There is an image upload link in the shopping cart. Try and send the biggest or original version of the photo you are submitting. Keep in mind, the quality of the fabric print depends on the quality of your original photo. Please make sure that you provide us with your own, good quality photo.
If you don't have a favorite photo to submit, then you're welcome to pick one of our own original photos!
Once I've received your image, we will double-check that the quality is sufficient and then we'll print it on our sublimation printer. The printer uses special ink and behaves differently than normal (inkjet) printers. It actually soaks the ink into the fabric paper, rather than just on the surface. The next step then is to place the photo fabric paper on top of special fabric and insert it into my heat press, where a 400 degree hot plate presses the photo paper against the fabric, transferring the image.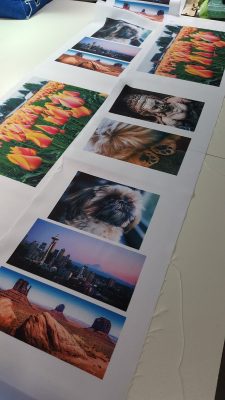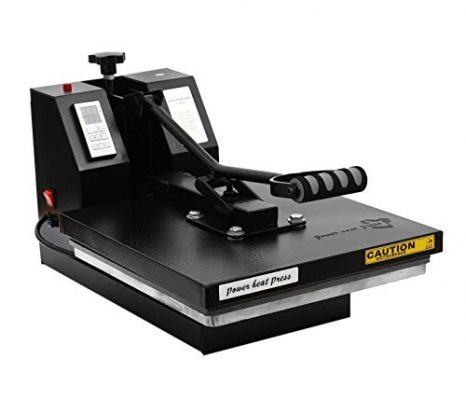 Since we do this processing in-house, please allow 2-3 weeks for your order to be processed before shipping. Rest assured though, we will do it as fast as we can, and can often ship sooner.
Additionally, we ask that you provide us with your email address, in order for us to contact you in case of questions with your order or photo due to the customization of our bags. We respect your privacy, and will strictly use your email for this purpose only and never sell your address to any third party.
Please note that we do not start processing the photo, nor constructing the bag until your order is submitted and payment is received. Therefore, due to the nature of the customization, no returns will be accepted.